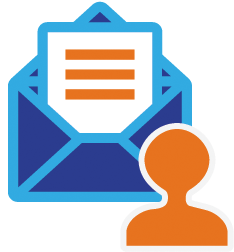 NOTICES & CIRCULARS
These Notices and Circulars provide Port users and the community with updates and developments within the Nassau Container Port and globally.
These Notices may be legal Notices or regulatory in nature, they may concern Port rules and regulations, operational changes and other issues.
Publishing Notices is the most efficient means of ensuring that the Company gets information to its users in a timely manner. APD and the NCP ask that you check Notices on a regular basis as changes may impact you.Notices are numbered and dated for easy reference. When a Notice is updated or cancelled there will be an update or cancellation note next to the Notice link.
NOTICE TO THE PUBLIC usually contain information concerning Port Operation, e.g. hours of operation, changes or updates to Port entry requirements, important telephone contacts or staff promotions etc.
NOTICES TO PORT SHAREHOLDERS usually contain information such as shareholders' meeting dates, Financial Statements, AGM related information and other matters of importance to the Company's Shareholders.
Notices to carriers usually contain changes to operations, weather advisory, Port Schedules etc.
PORT SAFETY NOTICES gives important safety information for all Port users; these Notices may contain information with respect to hazardous material handling, container safety specifications, important Port safety rules etc.
PORT SECURITY NOTICES usually contain NCP security information that have been updated or changed, to ensure you are aware of what you need to know when entering the Port facility.
You can find all prior years' Notices published in the NOTICE ARCHIVES. All you need to do is select the year and the type of Notice you are seeking, in order to access older notices.